Fast & Accurate Plumbing Services
Plumbing Repair and Replacements
Plumbing Product Installation
Water & Sewer Lines
Water Heaters
Faucets
Drains
Commodes
Toilets
Garbage Disposals
Circulating Pumps
Waste Pumps
Lift Stations
Boilers
Water Softeners
Dishwashers
Pipes
Current Discounts on Plumbing Services!
Plumbing service calls
Water heater replacement
Video sewer inspection
Austin Plumbing Services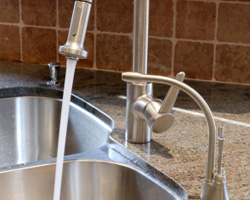 Adept Plumbing performs a complete range of plumbing services in Austin and communities nearby. Services offered include:
Water Line Repair or Replacement
Sewer Line Inspection, Repair or Replacement

Video inspection available upon request!

Sewer Line Cleaning
Pipe Repair and Replacement Services
Water Heater Repair or Replacement
Lift Station Repair or Installation

Available for lift stations with electrical panels and alarm systems

Drain Repair Work
Clogged Drain Cleaning
Garbage Disposal Repair and Maintenance
Dishwasher Installation and Repair
Water Softener Installation and Repair
Boiler Repair and Replacement
Tub, Toilet and Sink Repair and Replacement
Circulating Pump Repair and Installation
Waste Pump Repair and Installation
More Austin plumbing services are available—Just call Adept Plumbing at 512-301-6330 to discuss the plumbing device or system component to be repaired or reinstalled!
-
Yahoo! Local Listing
-
Yelp
Adept Plumbing serves Dripping Springs, Bee Cave, and Barton Springs in the Austin, TX area.